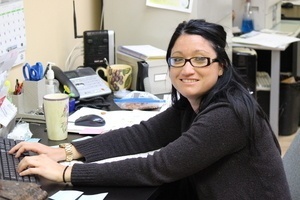 Hello, my name is Jodi O'niell. I grew up in Upper Dublin, PA and still live there today. I have 2 dogs named Zoe and Sache. I enjoy traveling and going to the beach. I like to read a good book as long as it is interesting. I have been working with Amazing Decks for 6 years. I am basically responsible for ensuring that all projects go according to plan and smoothing out all of the "bumps".
For example, I am responsible for scheduling all work and seeing that every detail is covered. My responsibilities include sales, installation, inspection and service schedules. My true skill is in helping everyone in the company remember the small details. Some details may not seem important at the time, but I know they are extremely important to our customers and I make sure it gets done!
Should you have any questions or would like to schedule an appointment, please do not hesitate to give me a call at 1-800-220-3275.
I look forward to working with you.
Jodi