Amazing Decks Wins 1st Place in NADRA National Deck Competition
AMBLER, PA – The National American Deck and Railing Association (NADRA) awarded Amazing Decks 1st place for the 2015 Best Overall Deck in its National Deck Competition.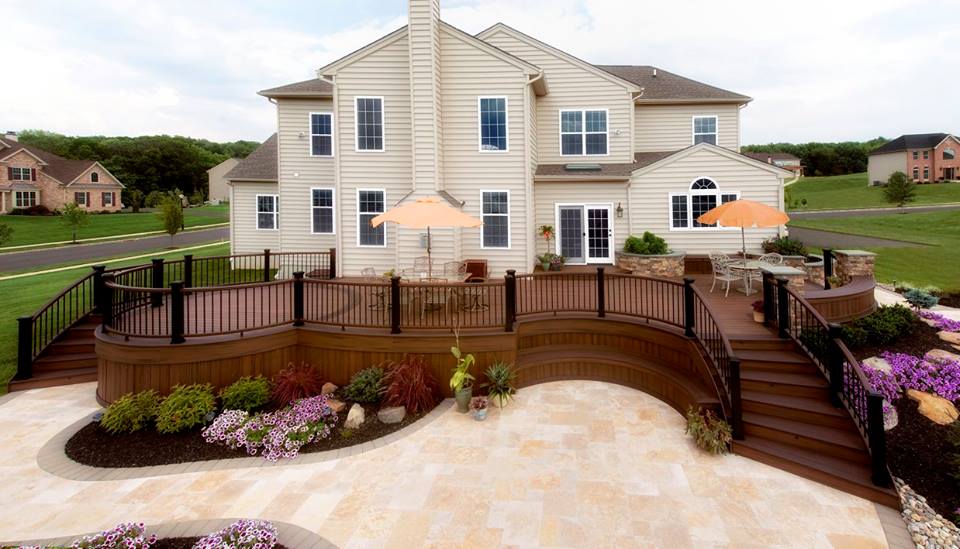 NADRA is an organization that aims to provide the deck and railing industry with resources to help with its development, growth, and promotion. It also strives to connect consumers with reputable builders.
NADRA chose 18 first place winners for various categories including Wood Decks, Alternative Decks, Unique Features, People's Choice Awards, and more.
Amazing Decks' entry won 1st place for two categories: one for Alternative Deck Over $51,000 and another for 2015 Best Overall Deck.
The deck was built out of Trex decking in Spiced Rum with a border in Vintage Lantern. It features a circle inlay, which is distinguished by a Vintage Lantern outline. The railing is also of Trex material and features black posts with coordinating Vintage Lantern rails and black, round aluminum balusters. The deck also boasts two curved staircases, built-in benches, and lighting.
NADRA will display Amazing Decks' work in the 2016 NADRA Guide and feature it at events for industry professionals to see.
Amazing Decks is an authorized builder of Trex decking, leading alternative deck materials intended to endure rigorous standards including resistances against heat/cold, fading, warping, and staining. You can find more pictures of Amazing Decks' award-winning alternative deck on NADRA's Facebook page.
For more information about the Amazing Decks difference, visit www.anotheramazingdeck.com. We are headquartered in Ambler, PA and have a branch location in Flemington, NJ. You can also call us at (215) 654-1886 or (800) 220-3275.