Wooden Pergola Designs to Create an Oasis in Your Backyard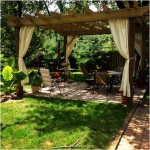 Customized wooden pergola designs can add just the right touch to any back yard by creating differentiated spaces that form an oasis within an oasis.There is no better way to architecturally differentiate outdoor space than through wooden pergola designs.
While most people are used to picturing them as common features of Italian Renaissance gardens, often covering walkways or serving as grape arbors, these blended indoor outdoor structures without walls or true roofs can be molded to any use or design.
As the centerpiece of a backyard garden, wooden pergola designs can include climbing plants, potted plants, benches and seating to fully take in the rest of the garden experience.
A pergola can be the perfect design element to add to a deck by creating an architectural focal point without closing off the deck in any real physical way.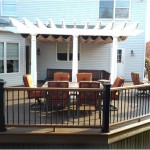 Whether you choose a small pergola…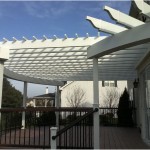 …or one that is more expansive to cover a larger wooden deck, you can add character to an outdoor deck space without giving a closed off feeling.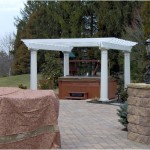 For hot tub lovers that either have a small yard or wish to differentiate the hot tub area from the rest of the yard, a pergola can define the space while keeping you open to the sunlight during the day and the stars at night.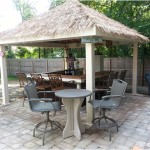 Wooden pergola designs can be created specifically for entertainment such as with this backyard bar and seating.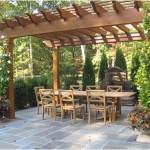 Another great idea is to utilize a pergola to define an outdoor eating area.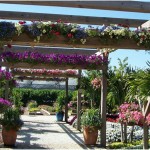 Outdoor pergola designs can create elaborate combination passageways and gardens that totally define a yard….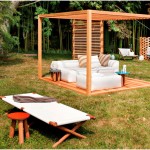 Or they can be a true backyard oasis with plush seating that adds an air of modern sophistication.
No matter what direction that you go, wooden pergola designs create a wonderful interplay of sun and shade in a simple or elaborate architectural element that can either define a backyard or create a wonderful hidden oasis.