Comparing Deck and Patio Covering Designs- Which One is Right for You?
When designing a custom deck or patio for your home, there are a number of shade structure you can include that will create the perfect way to enjoy your outdoor space even if the weather conditions are less than appealing. Deck and patio shade structures like roofs, pergolas, gazebos, etc., are ideal for relaxing in the summer without having the sun beating down on you. Likewise, depending on the design, these shade structures can extend the seasonality of your outdoor space through fall and winter.
If you are in the process of design a custom deck or patio or are looking for ways to revive your current outdoor space, consider including a deck or patio covering like a pergola or screened in porch. Not only do these shade structures offer protection from weather, but they also ensure privacy and enhancing your outdoor space's overall beauty. If you're confused about what shade structure is right for your wants and needs, here's a brief overview of the most popular deck and patio shade structures.
Deck and Patio Covering Ideas
Pergolas are freestanding structures with open sides or sides with latticework and a slatted or solid roof. Pergolas are typically placed with the landscape design and can cover pathways, define walking spaces, or cover entertaining spaces and patios.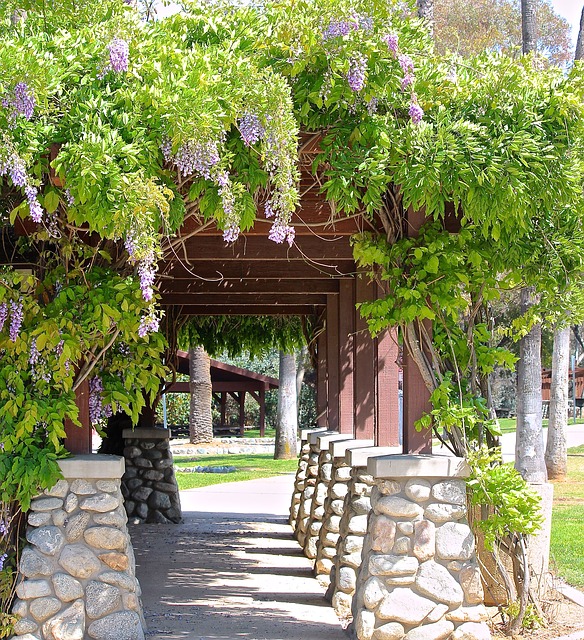 Arbors are commonly used garden and patio freestanding structures that are often used a gate or archway accentuated with flowers or vines. Arbors differ from pergolas as they typically lack the architectural design and cover outdoor sitting areas.
Trellis are also a commonly used framework in gardens which helps climbing vines, roses, and plants to grow. A trellis is typically freestanding and made out of wood, vinyl, or metal with latticework along the sides that allows the vines of the plant to climbing along.
Gazebos are an eight-sided outdoor patio or garden structure with a solid roof. Gazebos are typically the most intricate deck or patio structure available and can be an attractive addition to an outdoor space if the surrounding landscape works within the style of the gazebo. Gazebos are typically extremely durable and can withstand tough weather conditions.
Screened-In Porches were previously built directly onto your house, typically off of the back door for easy access. However, today, screened-in porches have become much more elaborate and can be built as a component of your patio or deck design. Instead of glass windows, these structures are built with large screens that provide all the positive experiences of being outdoors without the bugs, rain, dust, etc. See more screened-in porch design ideas.
Designing Custom Deck and Patio Coverings
Not only are there a wide variety of deck or patio covering options, when you work with a deck and patio designer like Amazing Deck, we can also customize and tailor your outdoor structure to align with your needs while emphasizing your home's style and design. Paying attention to detail and functionality while designing an outdoor living space is critical in obtaining a private, comfortable space to relax or entertain guests. If you're ready to turn your backyard space into an oasis or have any questions, contact us today!