2016 Deck and Patio Furniture Trends
These latest deck and patio furniture trends incorporate style, comfort, color, and practicality into your outdoor living space. A beautiful deck deserves beautiful furnishings that bring to life your personality and unique tastes. Throw out your boring cast-iron table and chairs for some lounge-worthy, deep-seated sofa sectionals and daybeds that will make you want to spend more time outside than in!
Patio furniture can be expensive, so getting a multifunctional furniture set can be a really frugal way to spend your money. Something similar to the image below where the table is high enough to eat at allows this set to double for lounging and dining. Another feature to look for is built-in storage space in footrests or seating, or under the table.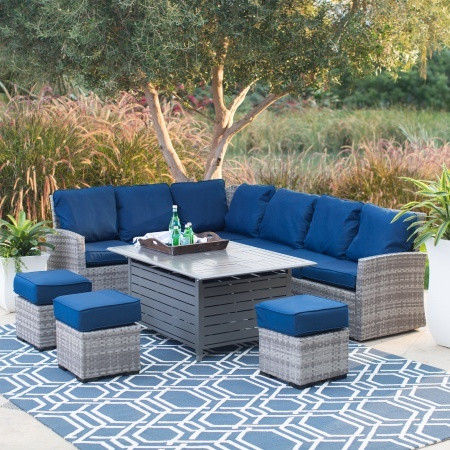 Source: hayneedle.com
Sofa sectionals like this one are great because you can rearrange the furniture however you like. Place all of the sections together, or create two sofas so you can sit across from your guests.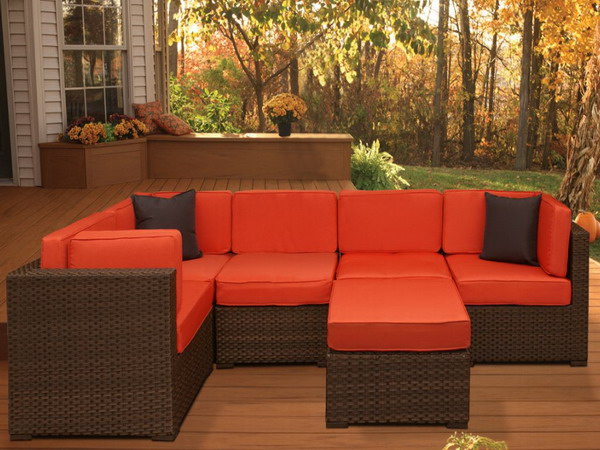 Source: state-homes.com
Outdoor area rugs are another trend. An outdoor area rug helps bring the comfort of your living room to your deck or patio. They're also a great way to add a pop of color. You can get one with a pattern to offset plain couch cushions or complement decorative pillows.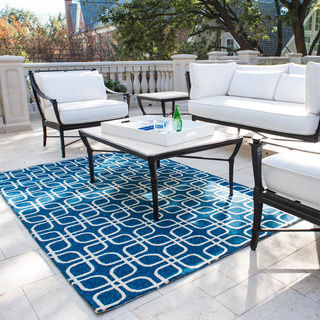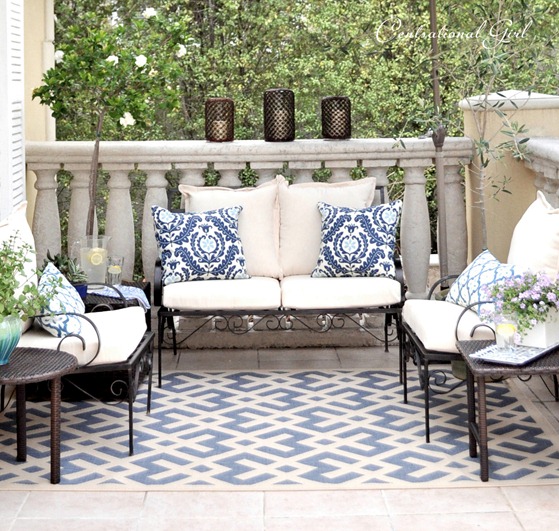 Décor 101: Have an accent piece. Why should this rule not apply to your deck or patio? It's still a living space, is it not? A beautiful wooden chaise lounge could accent a wicker bench or sofa.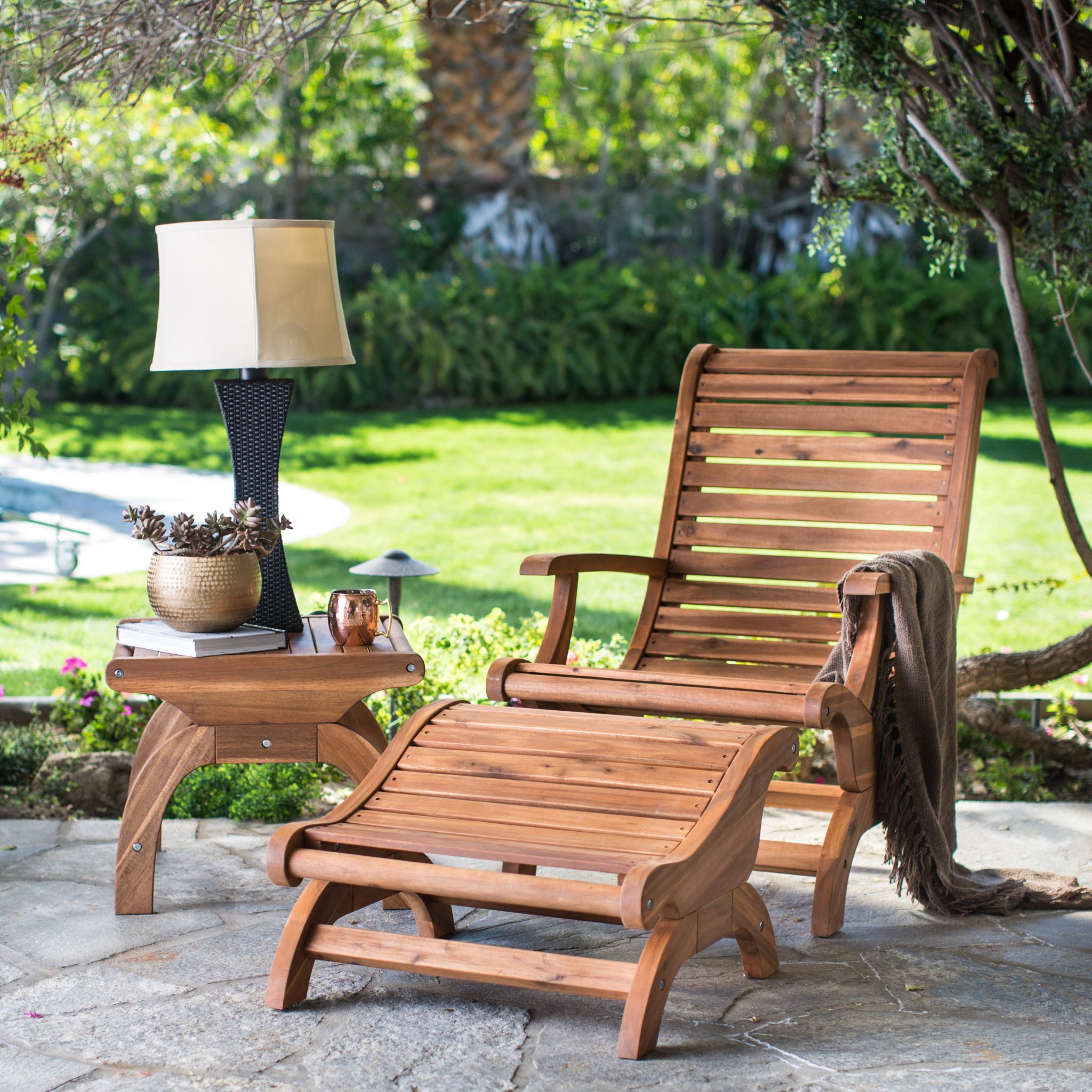 Source: hayneedle.com
Another item that's trending is the chaise lounge daybed – built like a chaise lounge, but big enough to function as a daybed. This would be a great piece to use off to the side of the main gathering area, perhaps it a smaller, quieter space.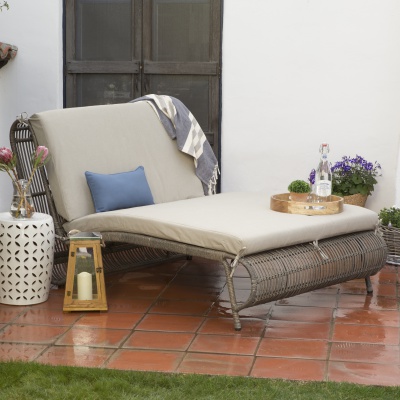 Source: hayneedle.com
The swing bed is another example of how outdoor beds are becoming more popular. This swing would be great to hang from your roofed deck. Since it's basically on oversized porch swing with pillows, it makes for an incredibly relaxing way to enjoy the evening air, read a book, or take a nap.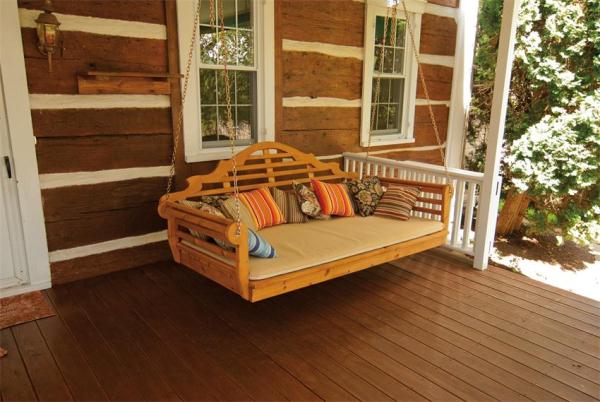 Source: goodshomedesign.com
And finally, the crème de la crème: the canopy daybed. Comfort, style, color, and practicality perfectly coalesce. Wouldn't one of these look great beside the pool? Pair one of these with some more basic furniture on your deck in order to make the daybed your focal point. The canopy, which can be put up or taken down, gives you the convenience of shade whenever you want it.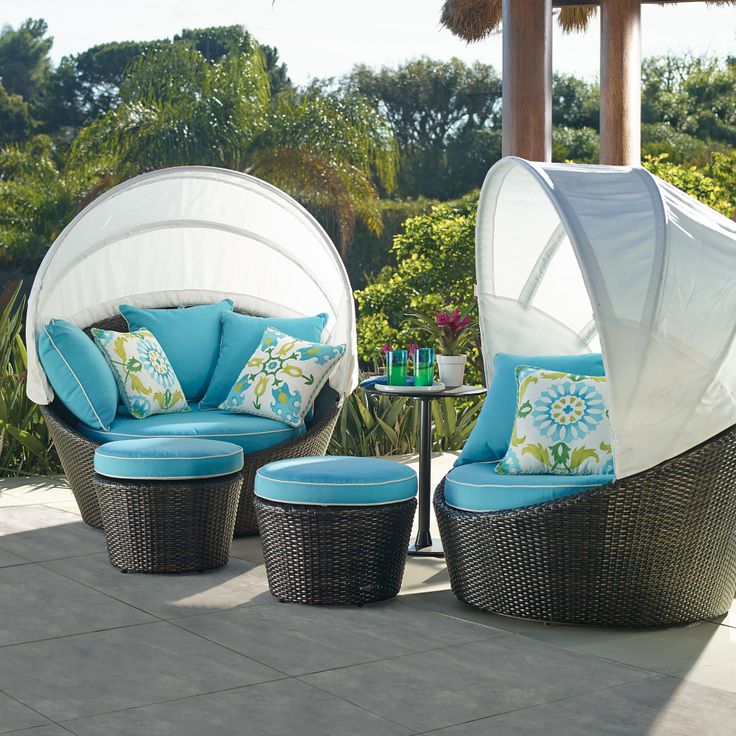 Source: thegreatestgarden.com
For more deck and patio inspiration articles, check out Patio and Deck Designs to Inspire Your Dream Deck.