Before and After: Wooden Decks Don't Withstand Time Like Trex Decks Do
We can't deny that wooden decks look great when they're first built. The colors that result from combining certain species of wood with different stains can produce some truly vibrant, beautiful decks. The sad part is that their beauty fades leaving homeowners disappointed in their investments.
In a previous post, we talked about the pros and cons of different decking materials. We conceded that wooden decks can be more affordable options than composite ones, but when we think about longevity (and even the re-sell value of your home), you can't beat composite decking material.
If you're thinking about building a deck and debating what it should be constructed of, take a look at these before and after pictures. This will give you an idea of what you're deck will look like in the long run should you choose wood.
Pressure Treated Lumber
Pressure treated lumber is popular for it's low cost, but it's notorious for fading quickly and requiring a lot of maintenance to prevent splintering, warping, and rot.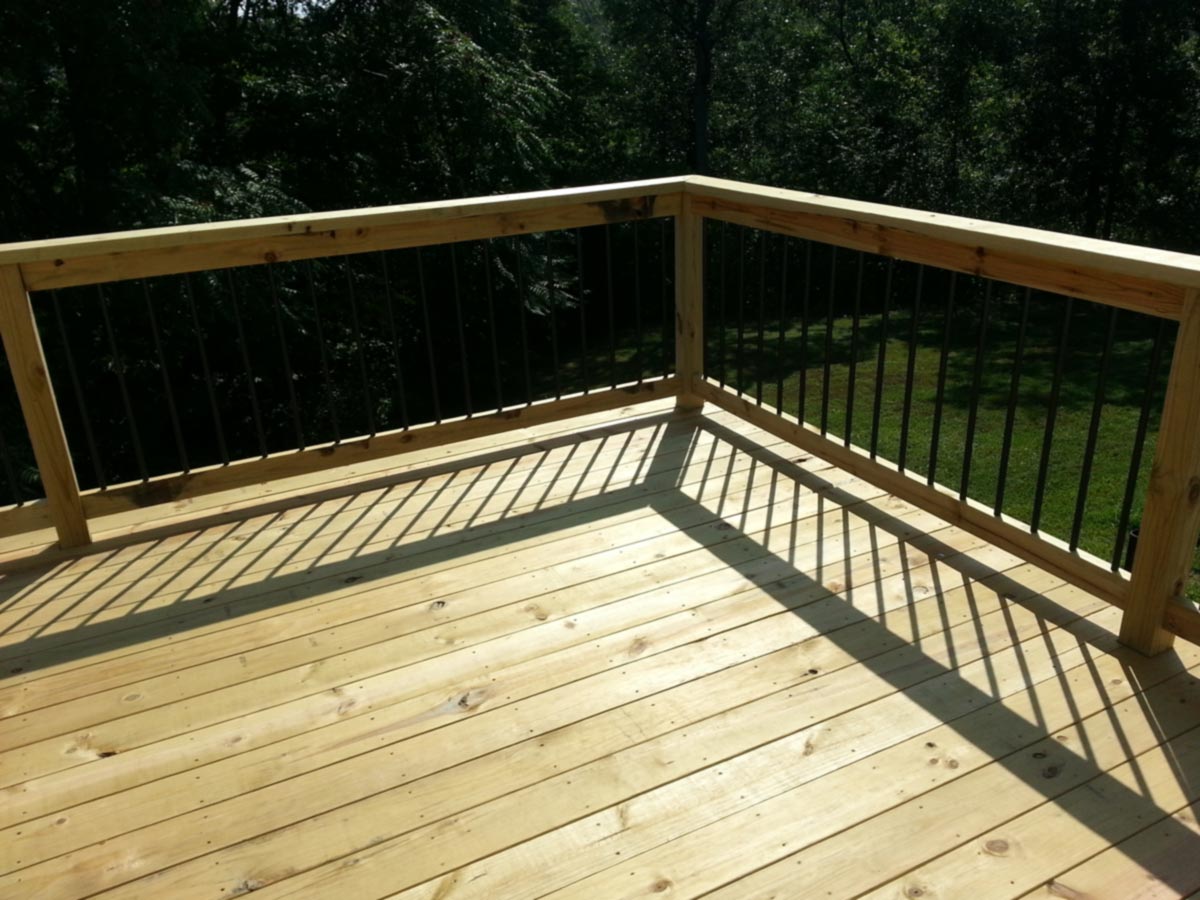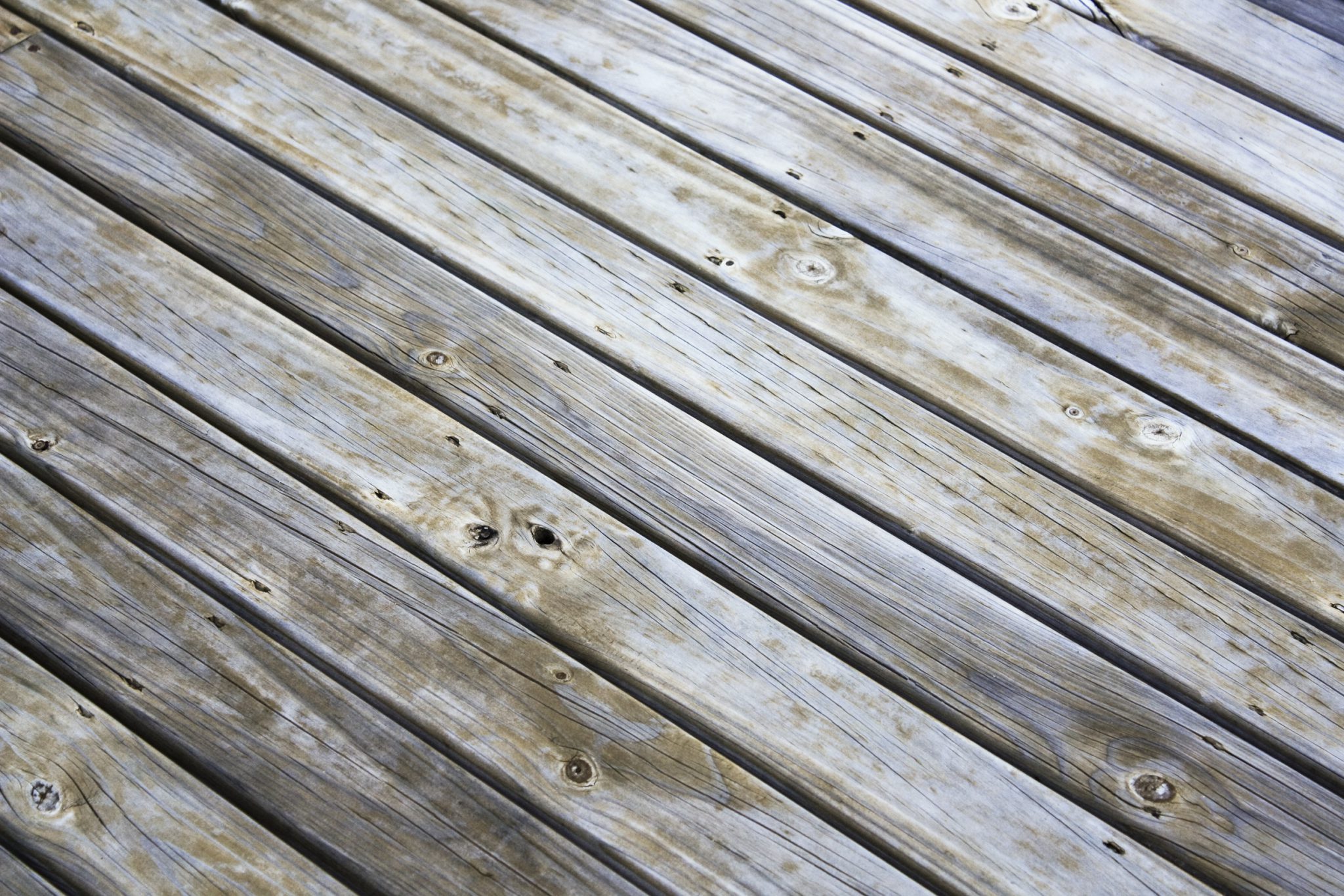 Sources: artisticdecks.net (left) and representingdads.com (right)
Redwood
Rich and bold, Redwood will add some eye-popping color to your backyard landscape. It just won't be poppin' for long.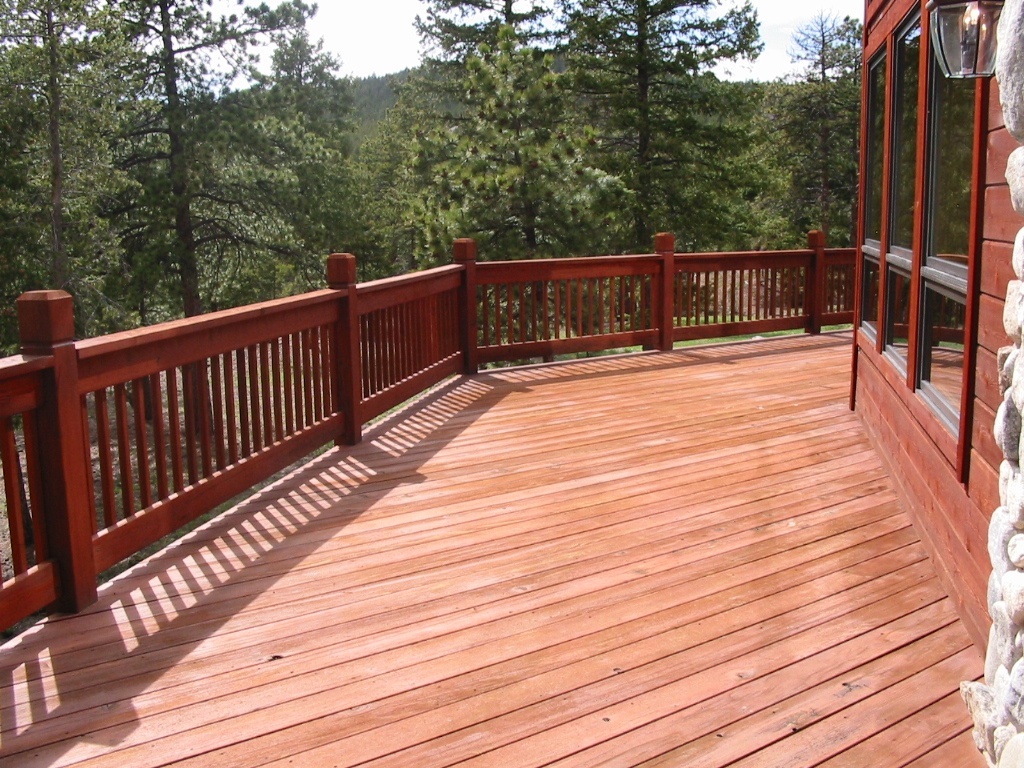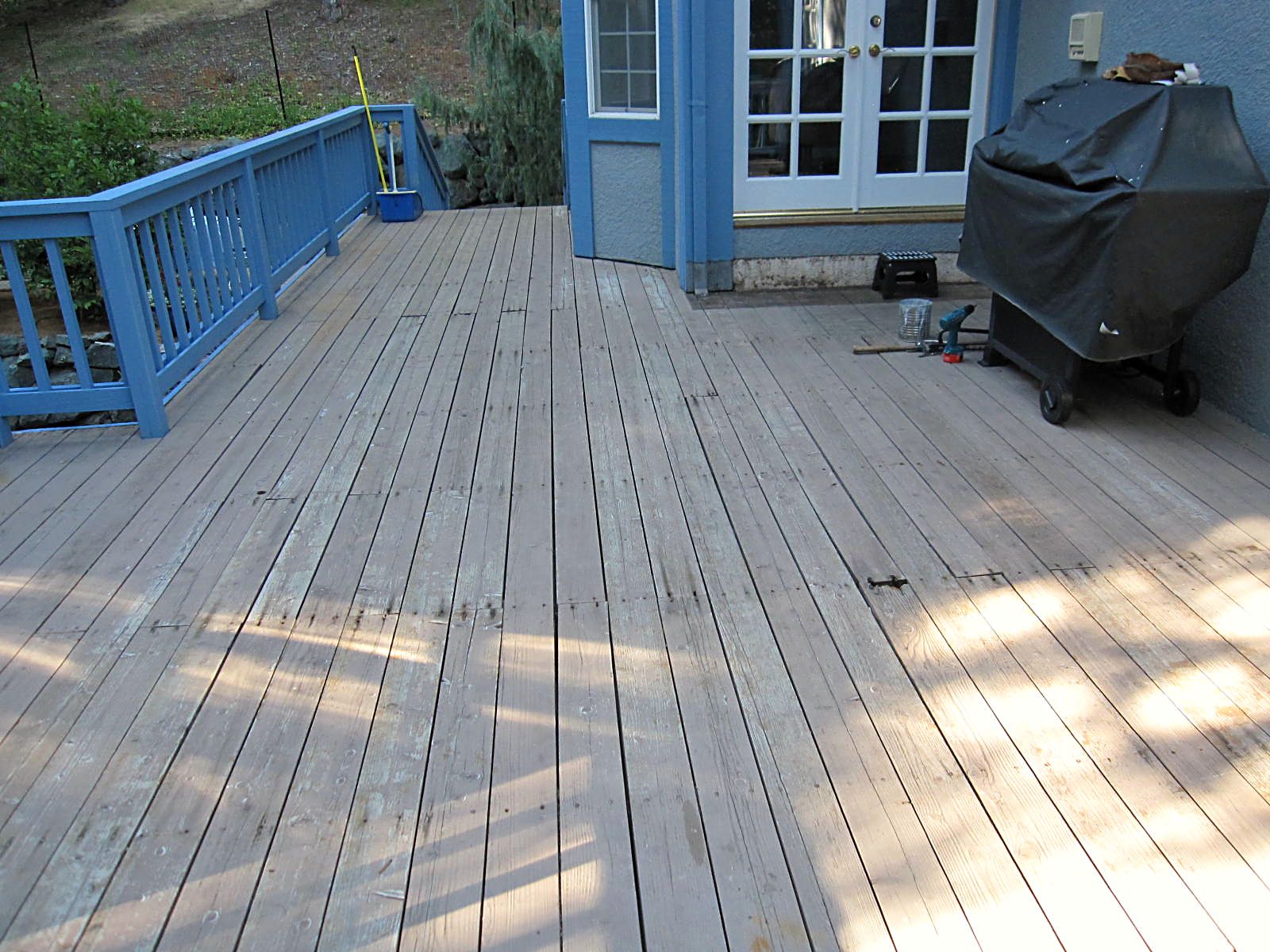 Sources: home-partners.com (left) and createology.blogspot.com (right)
Cedar
Cedar initially has a light golden tone, but its warm glow quickly dwindles to a cold, dirty gray color over time.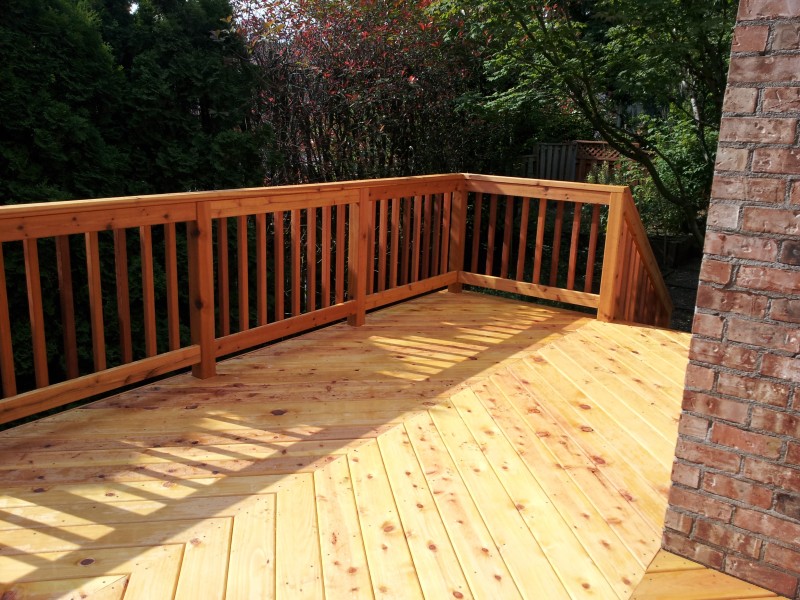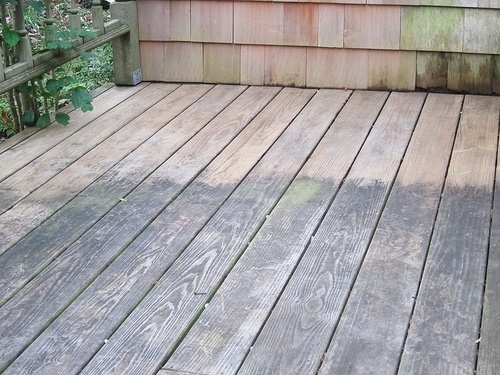 Sources: deckmastersnw.com (left) and casacara.wordpress.com (right)
Tropical Hardwood – Ipe
Not many people choose tropical hardwoods because they get to be expensive. However, they're desirable because the wood – especially Ipe – is very dense. The density prevents water from soaking into the wood causing rot and decay. The flip side of this is that the density prevents the wood from soaking up a lot of stain; only the surface layer becomes stained, and that is why tropical woods fade rather quickly.
So is it worth it to pay extra for tropical wood when the color won't even last long? That's a personal preference, but we would say, no.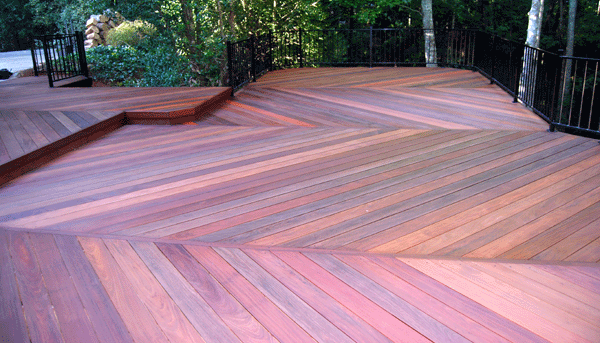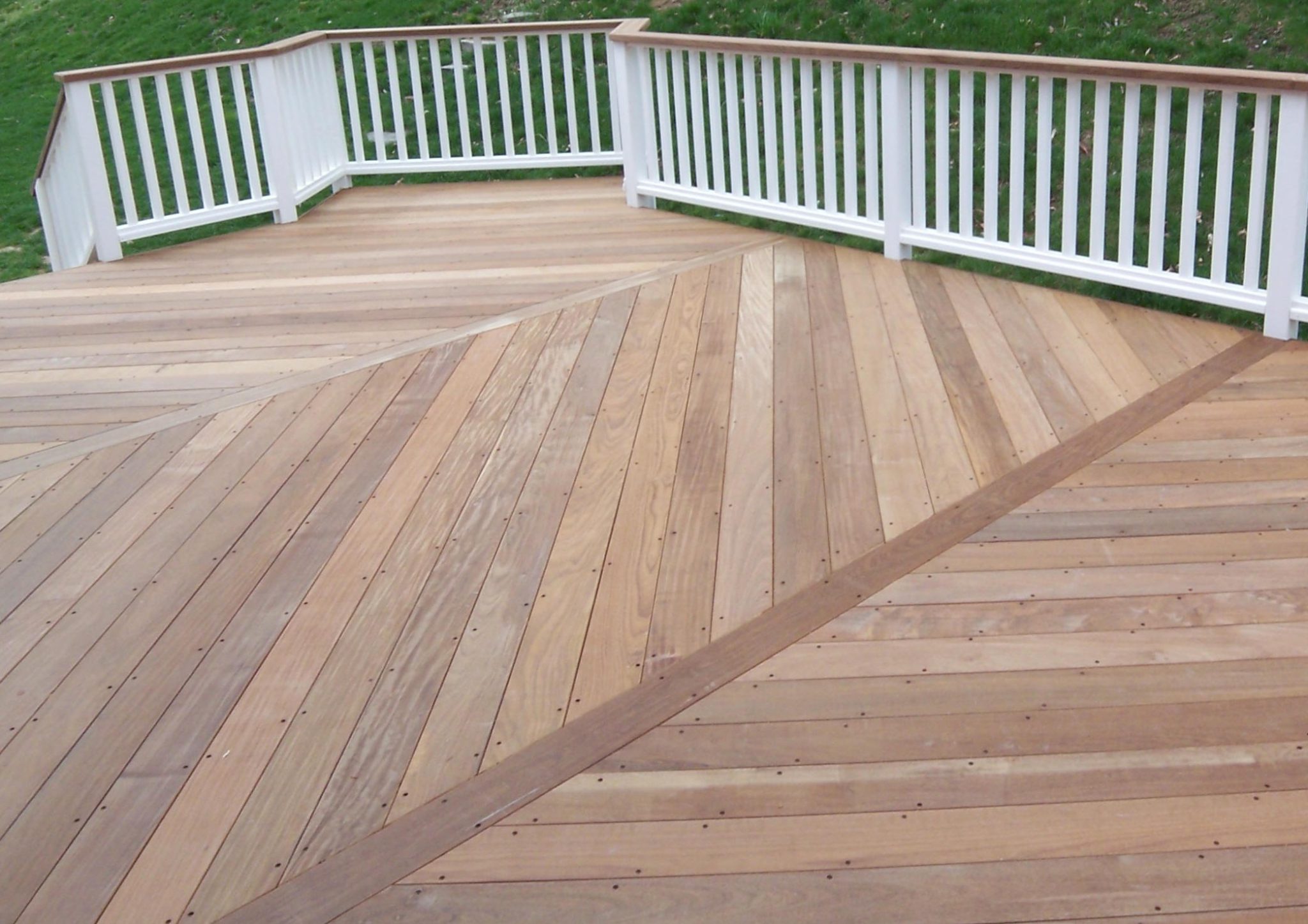 Sources: abswood.com (left) and deckspecialists.com (right)
Composites
There are different composites on the market that boast similar claims but possess varying qualities. A high-end composite material, such as Trex, provides resistance to fading, staining, scratching, and mold for not 5 or 10, but up to 25 years.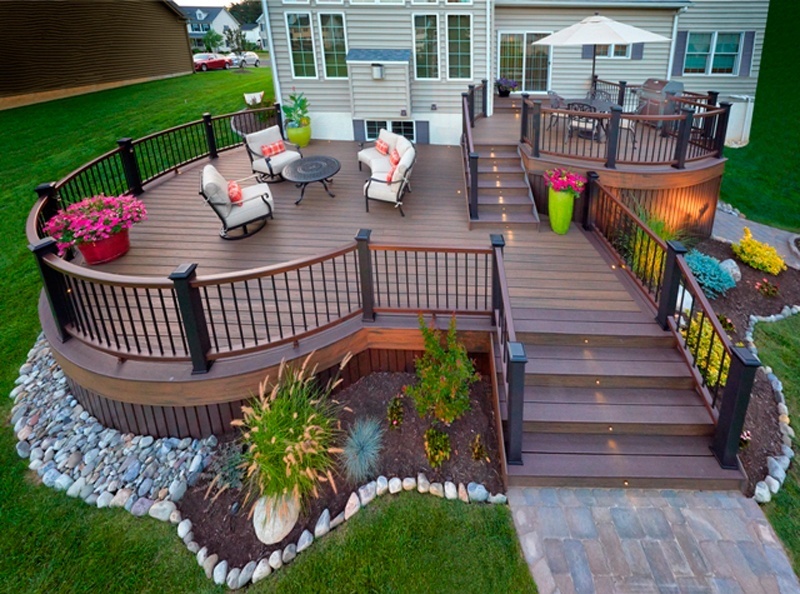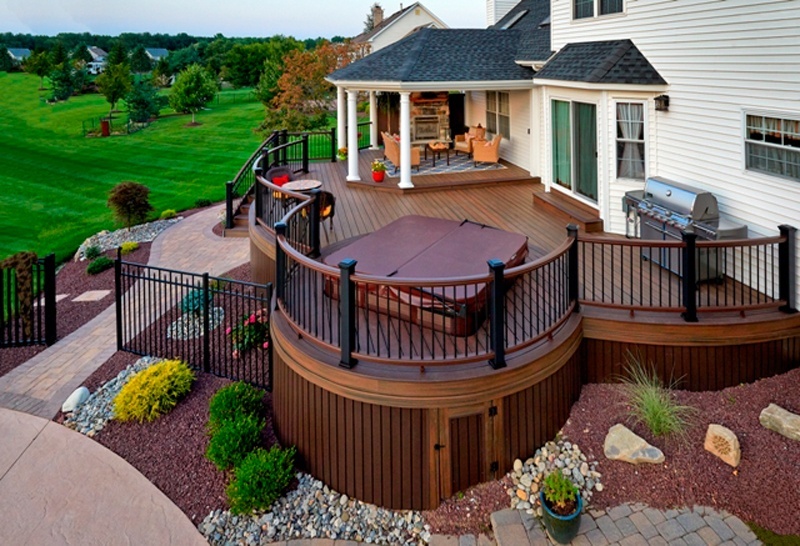 The earlier generations of wood-composite decking were prone to fading, staining, and mold, causing some skepticism about the true quality of composite materials. The new generations of Trex, which are Select®, Transcend®, and Enhance®, are improved with a protective shell coating the composite material to increase resistance. Trex also offers a 25-year fade and stain warranty along with a 25-year limited residential warranty for defects.
Amazing Decks is an award-winning deck builder serving southeastern Pennsylvania and northern New Jersey. We are also an authorized dealer of Trex decking. Check out our work and get ideas from our Portfolio and Recent Projects. For more information about Trex or our services, contact us or give us a call at 800-220-3275.